Mgr. Valerij Valerijevič Seničev Ph.D.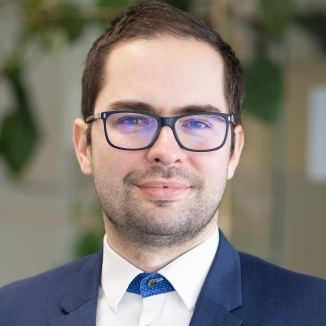 Valery Senichev is an organizational psychologist, career counselor and entrepreneur. He has long been involved in the development of people in the corporate environment, focusing on talents and key competencies. He gained his experience in interesting organizations and projects, such as the CIC Talent Studio (launching business projects in creative professions), Jobs 2030 (developing talent and competencies of people in companies using virtual reality) or the Future of You section within the futuristic and visionary Future Port Prague 2018. Valery is also a co-founder of the Educamp.cz educational platform, focused on providing consultations and training in the areas of professional development, talent management, career management and self-motivation. He currently works as an innovation ambassador in the Forbes Ideal Place project, focusing on the development of Czech small and medium-sized companies.
In 2019, he was selected for the Aspen Young Leaders program, which brings together experts who achieve exceptional results in their field. In 2021, the United States government selected Valery Senichev as one of the inspiring entrepreneurs from the Czech Republic (YTILI Fellowship 2021-2022).