Partners
Business Institut cooperates with renowned partners in law, consulting, personnel consulting, and publishing. Leading partners' experts are involved in training programmes and provide valuable practical experience.
Law office Glatzová & Co.
Glatzová & Co. is a leading law firm in the Czech Republic. It provides its clients with comprehensive legal services at a high professional level in all areas related to their business activities.
Law office Gürlich & Co.

Gürlich & Co. Law Firm is a member of the European Association of Law Offices (AEL) and provides high professional services.
MEP Consulting, s.r.o.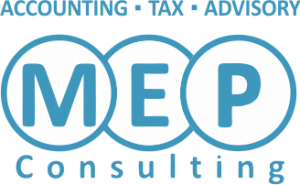 Specialist in consulting and accounting. MEP was founded to help all entrepreneurs build companies that aim to change people's lives and conquer the world.
Navitas

NAVITAS offers a wide range of educational services tailor-made to each student. This worldwide organisation specialises mainly in postgraduate studies.
ANU College

ANU College is an organisation that provides services to foreign students who are going to study at a foreign university. It compares all university study offers and helps prepare for study in Australia.
GTS ALIVE, s.r.o.
A company engaged in the development and support of international ISIC, Alive (IYTC), and ITIC cards. GTS ALIVE is the official publisher of International Student Identity Card (ISIC), Youth under 26 (IYTC), and Educational Public (ITIC) for the Czech Republic under the ISIC Association's mandate.
Grada Publishing, a.s.

Grada Publishing is a renowned publishing house and the largest domestic publisher of professional literature. Grada Publishing publishes books on computer science, economics, business, accounting, taxes, finance and law, medicine, sociology, psychology, construction, sports, history, children's literature, and popular educational books.
EDUCITY

EduCity is the first portal in the Czech Republic and Slovakia where users will find the largest offer of training, courses, conferences, and seminars for companies and individuals.
Indigo Solutions s.r.o.

Indigo Solutions brings moral responsibility to managerial decision-making. As a result, the managers of the whole company are in control of the consequences of their decision-making and management. The company combines headhunting with a professional diagnosis of candidates' moral responsibility.